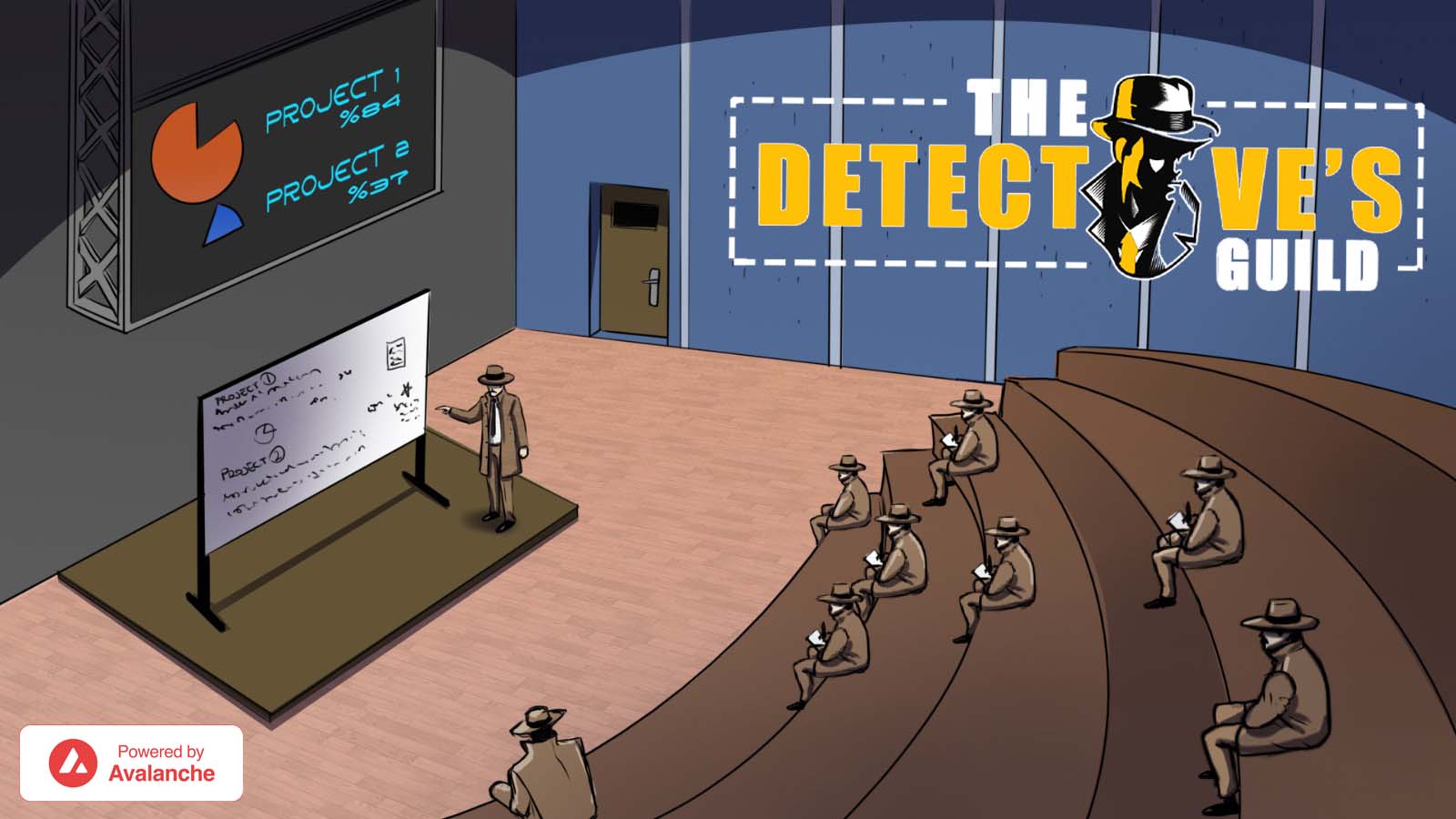 How to use The Detective's Guild
The Detective's Guild is a website that will house our Rugpull Prevention tool set. Anyone can view the
ratings and comments from community members regarding various projects. With our ratings and
comments, you will be able to get a sense of how others feel about each Avalanche Network project
that is listed. Please note: None of this content should be considered as financial advice. We are not
responsible for your financial decisions.
Want to get involved?
You can become a Verified Detective by staking our Rugpull Prevention Detective series NFTs. Please
visit https://rugpullprevention.com/ and click on "NFT Staking"
Verifying yourself will require holding 100,000 TDG tokens (subject to change). You can only acquire
TDG tokens by staking our NFTs or if another wallet sends them to you.
Once you are holding 100,000 TDG tokens in a Metamask wallet, you can interact with the Detective's
Guild.
What can I do in the guild?
You can use our tool called MetaDetect. We ask that you research a project and give us your opinion
about the project.
MetaDetect
MetaDetect is the first tool created by Rugpull Prevention. It uses the security of the eco-friendly Avalanche Network while maintaining a free to use atmosphere for everyone. Only becoming verified would require the purchase of an NFT to allow you to stake to receive TDG tokens (see NFT staking page to learn more about becoming verified, no personal info required just a Metamask wallet).
MetaDetect is used to determine different factors about a project on the Avalanche Network. This tool will mine data from the community and provide accurate project sentiment as well as allow the Avalanche network community to post reviews of the project. Our verified Detectives can also request to list new projects to be evaluated by our detectives.
Community Vote
We want to know your overall opinion on the project. This will give people a quick understanding of
community sentiment towards a project.
Comments
Find exploits in the code? Let us know! Want to write your own review of the project? Please! Note:
We can remove comments if they are explicit or inappropriate. We will only remove spam and extreme
or harassing comments. Please just be civil and respectful.
Can I change my vote or rating?
Yes, please! If you feel a different way about a project you can change your opinion!
Are there transaction fees to vote?
There are no fees involved when voting, rating or commenting! The goal was to make the guild
seamless, allowing for a smooth user experience. You will simply need to sign with your wallet to
confirm it is actually you.
Adding a project
You can add a project to be added to the detective's guild for community review! Please fill out our
short form and we will list it as soon as we can.
Can I buy or sell TDG tokens?
We created the TDG utility token with the intent of it being non-monetary. Rugpull Prevention added
the entire supply of TDG into our NFT staking Dapp contract. We will not be supporting liquidity of
this token.
Why are some of the project ratings all zero stars?
We require at least 10 votes for a rating to show.
How else can I get involved?
If you want to help even more, you can join our exclusive verified detective's area in our discord server.
In this area, we promote investigations by relaying tips that we receive and also encourage our verified
detective's to also start their own investigations.
To join you must hold 50,000 TDG tokens, join the official discord https://discord.gg/avaxdyor and
connect using the collab land bot in our discord. See discord for directions.